Our Lending Process
We try to make it as seamless and easy for you to get the loan you need as quickly as possible

Application
Application is done completely online. Once you submit your application, you will be asked for the last 3 months of Bank Statements which can be done through an instant Bank Verification or emailing your Bank Statements to us in PDF format.

Approval
The Bank Statements are Reviews in 1 businessday and then you are given a call by the underwriter with any additional questions we have for you.

Funding
Then you are given an offer, if you accept and sign loan documents you get your funds in business day *signed loan agreements after 4:30PM CST will be pushed out 1 more business day.
Rates And Terms
Select your state of legal residence to see the rates and terms that apply to you.
*If you do not see your state in the list, we are not licensed in that state yet, and cannot lend to you at this time.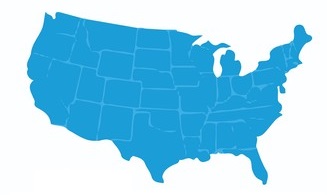 Select your state of legal residence