Personal Loans in California and Utah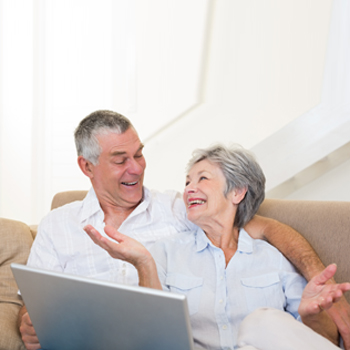 Get ready to take control of your finances with one of our low-rate personal loans. At 60MonthLoans™ we believe that what's most important is that everyone have access to financing options that will suit both their financial needs and their current lifestyle. The personal loans we provide in California and Utah are flexible, easily accessible, affordable due to the low interest rates and are easy to repay.
THE FEATURES OF OUR PERSONAL LOANS:
MAX. AMOUNT - $10,000;
LOAN PERIOD - 12 - 60 MONTHS;
INTEREST RATE - 20%-36%.
HOW YOU CAN APPLY FOR A PERSONAL LOAN:
Applying for one of our personal loans in the states of California and Utah is very simple and will only take a few of minutes out of your day. Our lending process starts with a simple online form where you share with us your personal information as well as the amount of money you would like to borrow. Based on that information you will receive an offer.

If you agree with the terms of lending that we have provided you will then be required to e-sign the lending agreement. Once this part is finished you will only have to wait for your loan to be transferred to the bank account that you have provided through the application.

All that's left now is to use the funds however you see fit. The personal loans we provide in California and Utah have no pre-determined purpose similar to that of student loans, car loans or home loans.
THE ADVANTAGES OF USING LONG TERM LOANS:
Taking out a loan is not a decision to be made lightly which is why you should always weigh the advantages and disadvantages of a loan or lending service before making your decision. In order to help you make a smart and informed decision we have listed some of the advantages you would benefit from by taking out one of our personal loans in the states of California or Utah:
01. Access to higher sums of money than with any other online loan.
03. Repay the loan in installments over a long period of time.
05. Use the money you borrow without any restrictions.
02. Borrow online and get the funds in a very short amount of time.
04. Pay less than you would with other, more expensive online loans.
06. Improve your credit score by making all your payments on time.
Fast access, low-rates and easy repayments is what makes a financing service trully great. This is what we believe and what we strive to accomplish here at 60MonthLoans™. Our personal loans in California and Utah are designed to meet the financial needs of our customers and allow them to repay in flexible installments in concordance with his lifestyle an current financial situation.
Are you ready to apply for a loan?
Find out right away if you are elibigle for one of our personal loans.
Fill the form and let us know how much you would like to borrow.
It only takes a few minutes.